What I'm Reading (No. 2): a presidential memoir and a slim historical fiction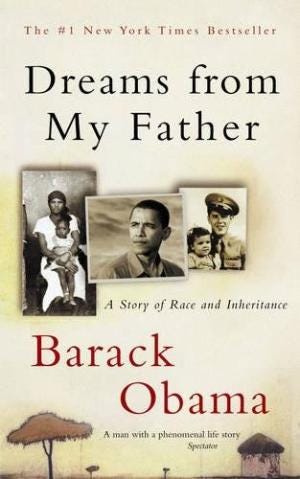 I can't get enough when it comes to presidential biographies and memoirs, so I was pretty excited to dive in to BO's pre-politics memoir for book club this month. Dreams from My Father (453 pages) was published in 1995, during Obama's lawyering years in Chicago. While he likely had some political aspirations at the time of the writing, based on some of the language and stories contained within, it's hard to believe he had presidential ambitions at the time.

Although somewhat slow (as most memoirs by politicians are), it was utterly fascinating to learn about his Hawaiian/Indonesian childhood, his time in Chicago as a community organizer, and his trip to Africa to learn about his lineage and family history. (Those three themes are the three primary sections of the book.) Of course in the midst of all that, he's trying to figure out what it means to be a black man in America who's been largely raised by white grandparents. Beyond the story itself, it's just a more lyrical and well-written book than you normally see in this genre.

I wanted more about his decision to go to law school and his relationship with Michelle, which weren't mentioned at all, but at 450 pages, the book was already a little too long. It could have easily been 100 pages shorter and accomplished much of the same thing. The book has been criticized over the years, of course, and Obama himself has admitted some embellishments were made. The broad strokes and most important points seem to hold up to fact-checking, though. I do also look forward to reading David Garrow's Rising Star, which paints a more objective picture of President Obama's childhood and rise to political power. At 1,500 pages, it's without a doubt the biggest book on my shelves, and you won't be hearing about it in this newsletter anytime particularly soon.

Regardless of your political leanings, this seems like an important book to read if you want to understand the 44th president. After knowing more of the story, it's actually even more remarkable to me (and the rest of our book club as well) that Barack Hussein Obama made it to that highest office.

P.S. If you're into presidential memoirs, I also enjoyed George W. Bush's Decision Points a few years back.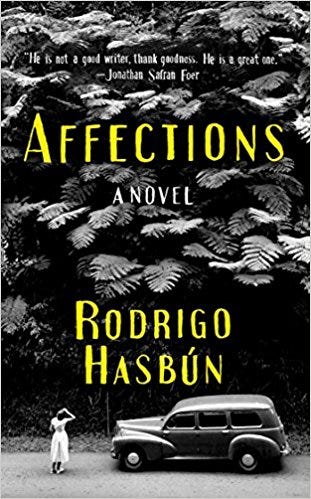 I've been reading some big books lately (I'm a little more than halfway through Dickens' hefty The Pickwick Papers), so I needed something slim to just blast through. Affections (130 pages, 2017) seemed to fit the bill, and I read it in just a couple days.

The fictional, translated story was inspired by the broad outlines of the real-life Ertl family as they've relocated from Nazi Germany (where Hans, the patriarch, was a filmmaker/propagandist) to Bolivia in the midst of Che Guevara's Latin American revolutions.

The three daughters of Hans Ertl are the primary characters, and they each (along with others) narrate and star in their own chapters. The book covers multiple decades, so big life events happen rather quickly and unexpectedly as each daughter tries to navigate her own budding adulthood while trying to make a new life for herself in a foreign land. It's odd to call such a slim book "sweeping," but it is.

Hasbun is able to imbue each character with a surprising amount of depth; you feel like you know them all more than you really do. It's a book that I actually want to be much, much longer. And that's probably the point. I'm sure, for instance, that he wants his audience to read between the lines and figure out how a character (say, Monika, the eldest daughter) got from Point A (taking part in her father's projects) to Point B (joining Guevara's guerrilla fighters) over a number of largely unseen years. (Don't worry, I didn't give anything away; you'd find that info in any review.)

As I sit here and write this, I like this intense little book more and more. I find myself trying to piece together unwritten parts of the story . . . On top of that, it really is beautiful writing (and therefor translating too). Give it a shot and let me know what you think.


One More Book + Random Bookish Tidbits
I also finished Rethinking Positive Thinking by Gabriele Oettingen this week (for work). Well, I fully read about 120 of its 190 pages, and skimmed the rest. While the premise is rather interesting, I got bogged down again and again by lengthy descriptions of her research projects, which were the bulk of each chapter, with a paragraph or two of handy conclusions at the end. A good book for other researchers/writers perhaps, but not the average reader.

This week the Art of Manliness Podcast featured Admiral James Stavridis, who wrote a book called The Leader's Bookshelf. It's an excellent show to listen to, and I guarantee you'll add books to your "want to read" list.

What hit my shelves this week: