What I'm Reading (No. 5): Jesse James and a conservative hero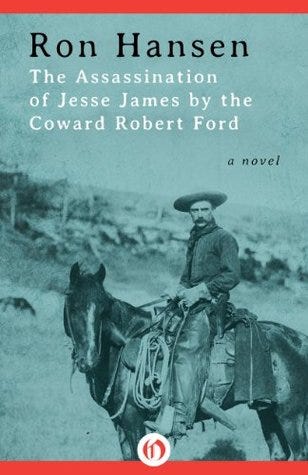 Published in 1983, The Assassination of Jesse James (304 pgs) has become a bit of a classic. While the book is part of my Westerns project, it's really more historical fiction, which verges on true-to-life biography of the (in)famous bank robber Jesse James, and his assassin, young Bob Ford. Overall, it's a good book, though admittedly not a real easy read. The pages don't really fly by, but the story is superb.

Growing up in Minnesota, just over 30 minutes from Northfield, I was well aware of James' Midwestern heists, including the 1876 debacle in Northfield, where the gang was turned back (and many of them killed) by hardy Swedish townspeople. To this day, the town celebrates Defeat of Jesse James Day, which is one of the biggest annual festivals in the state. It's really a marvelous tale in its own right.

Hansen covers that incident, but somewhat briefly. It's mostly a character study of the eccentric James, and his obsessive, devoted minion, Bob Ford. It was only when Ford was convinced that James would kill him (and when the reward money became too high to ignore) that the 20-year-old killed James in his own home, while his back was turned and his gun holsters removed. Ford figured he'd be a hero, and while he was pardoned by the Missouri governor, became a bit of an outcast. He was a terribly interesting figure himself, and in fact the final quarter or so of the book covers Ford's life after the murder (which, interestingly, largely took place in Creede, Colorado).

Hansen noted that he didn't stray from any known facts or even dialogue; he merely inserted conversations and episodes into previously blank periods of time. It feels as though Hansen is trying to write us an account of that time period, from that time period. Some folks will love that, some likely won't. Again, a worthy read, but know going into it that you won't fly through it.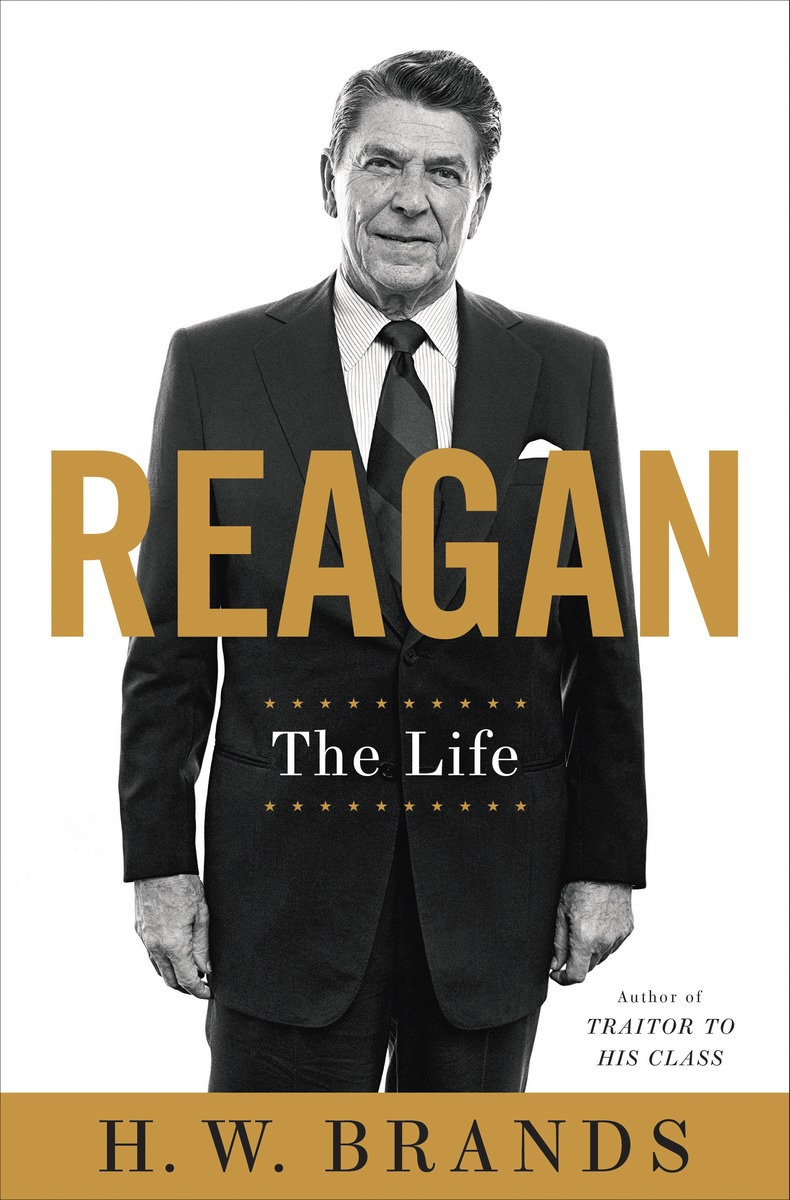 You should all know by now that I'm really into history, and of late, presidential history. So when Reagan: The Life (737 pgs, 2015) by esteemed historian and biographer H. W. Brands hit my doorstep a couple weeks back, I dove right in. Despite being over 700 pages long, it's one of the easiest reading biographies I've ever encountered. That helped, because honestly Reagan as a figure slightly bored me. Despite that, Brands manages to make the book incredibly interesting. It's so easy to see how Reagan sowed the seeds of what the modern Republican party has become (he was, however, infinitely more honest, kind, and optimistic than our current iteration).

From a very young age, Reagan had wanted to be famous. He wanted a stage, and more importantly, the affirmation that came with it. While he made it to Hollywood, he was never the A-list leading star he wanted to be, forever middling in B roles. He was the president of the Screen Actors Guild, though, and got a taste for politics. From there, well past the prime of his career, he fell into the role of conservative spokesperson for GM, which ultimately launched his political career, starting with the governorship of California. That leads to the grandest stage of all, the White House, and of course eventually into the conservative hall of fame.

The story of Ronald Reagan is the story of the 1980s: the tail end of the Cold War (and fears of communism's spread), the genesis of Middle East tensions, and the closing chapters of political cohesion. While the parties were certainly divided, Reagan was the last great negotiator president (despite what our current one claims), knowing it was better to get most of what we wanted — or really even just some — rather than standing pat for ideological purposes and gaining nothing in the process. While I don't agree with most of his politics, Reagan was clearly a genuine, honest man who wanted the best for the American people, and acted accordingly. That's not something that can be said for many politicians since.

Like any good biographer, Brands gives keen insight into both the strengths and weaknesses of his subject, and provides plenty of fodder for devotees and detractors alike. There's too little time spent on Reagan's early life (he's through college in the first 30 pages or so), and too much time spent on transcripts of conversations between Reagan and Russian leader Mikhail Gorbachev. Beyond that though, I really have no complaints. This is a great read for anyone who seeks to know more about how the foundation was laid for the modern political landscape.

Short on time this week, so no extra bookish tidbits, but as always, thank you for reading.

And of course, let me know what you're reading. I'm always interested.

-Jeremy