What I'm Reading (No. 7): popular new memoir and a history of hunting
First, a cute baby picture! My wife and I welcomed a baby girl — Willa Rae Anderberg — into the world on Wednesday morning at 2:06am. We're home, and everyone is healthy and happy (including her big brother, Graham). I've done no reading since she arrived, but finished these two books earlier in the week. Hopefully I can resume some reading here at home; being up in the middle of the night does have some benefits in the form of reading on the phone!



Educated
by Tara Westover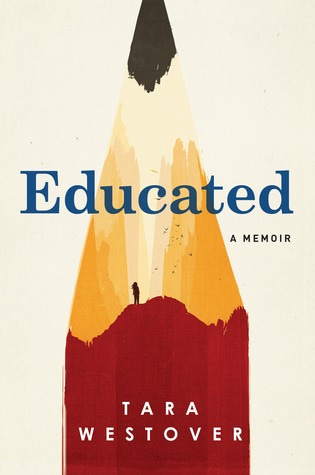 This book has gotten tons of good press the last few weeks (see this NPR interview) and was named an Amazon "Best of February" selection. All for good reason. This is a great book.

Author Tara Westover grew up in a fundamentalist Mormon home in Idaho, and lacked any sense of formal education until she was in her late teens. Her father thought that public education was an avenue for government spying, and while Westover's parents made some attempts at homeschooling, it was usually self-directed by each of the kids. The book is far less about religion, though, than dealing with a parent with some clear mental illness (and the accidents which that led to in the family-owned and operated scrapyard), and her road to education after coming to that realization.

Of course Westover was aware of college, but gave it no thought whatsoever until an older brother — a sort of independent outcast of the brood — convinced her to study music so she could at least teach and lead a church choir. So she headed to BYU, took up history instead (after learning what the holocaust was, and being appalled that she hadn't been taught about it by her parents), and ends up as quite a natural prodigy. She eventually heads to Cambridge and even earns a PhD. In the process, she understandably ends up leaving behind nearly everything she had previously assumed about her life.

Educated (337 pgs, 2018) will inevitably be compared to The Glass Castle, and even Hillbilly Elegy, and for good reason, because those are excellent memoirs. It's on par with those, if not better. The writing is a bit more elegant and just enjoyable to read versus plainly telling a story. This one has more of a lyrical quality.

FYI, there is some abuse in this book, which you should know if you prefer to steer clear from that. No sexual abuse, but Westover has an older brother who beats her up every now and then, and a clearly negligent and mentally ill father whose actions lead to a number of serious accidents. Something to know before going in to it.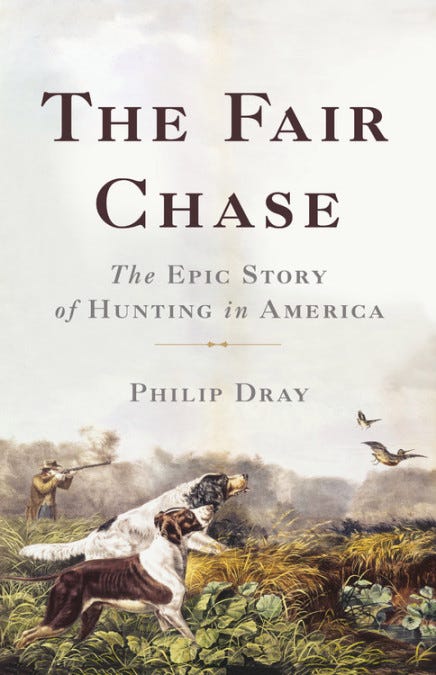 The title, admittedly, doesn't portray the quality of Dray's The Fair Chase (356 pgs, 2018). While "Epic" is evocative, it's also overused in book titles. That's exactly what the story is, though. Hunting was America's first recreation, and has always been embroiled in controversy. What's interesting, though, is how hunters have always been on the forefront of conservation efforts; even today most wildlife agency funding comes from hunting/fishing license fees and taxes on hunting/fishing equipment. That relationship and tension is a primary theme throughout the book, as well as just how enmeshed in American history sport hunting really is. The cast of characters we run into is a who's who of America's most well-known people: George Washington, Daniel Boone, Thoreau and Emerson, Buffalo Bill and Annie Oakley, Theodore Roosevelt, Ernest Hemingway — to name just a few.

I appreciate that Dray doesn't take a "side" amongst any of hunting's controversies. He says simply, at the end, that he hopes hunters and non-hunters will "recognize the other's validity and their shared concerns for wildlife." In that, I think he succeeds mightily.

It's a good read for those interested in hunting, conservation, and broad American histories that tell a unique part of our country's story. Doesn't come out until May, FYI, but you can always pre-order it. I expect Mr. Dray to make an appearance on the Art of Manliness podcast; if he does, I'll mention it here.

February Recap
I finished 8 books in February, which was slightly off my pace from January. Though, this month's reads were generally a little longer (including the massive Reagan), averaging just over 350 pages.

My 3 faves were, in no particular order:
Lots of new readers this week thanks to a mention in this article about how to read more books. As always, thanks for reading, and let me know what you think of this newsletter. And I always love to hear what you're reading and enjoying. Shoot me a reply!

-Jeremy